Okay, so school started Wednesday. It's pretty interesting, but to be completely honest, I really don't give a shit about this semester; it just needs to be over already. All of the professors (all 2 of them that I haven't had before?) seem really good, I just have to make myself care about World Civ enough to want to walk up 5 flights of stairs every day to get to class. There's a reason I waited until my very last semester to take my History, guys! (Ok, it wasn't the stairs. I actually hate history very much, and the five flights of stairs make it that much worse.)
Wednesday was also the day of my haircut. I know I just got one two weeks earlier, but um..I hated it already. I also got Brett to dye it red for me (it has been black for the last year or so, brown or blond before that....I haven't had red in a few years, I think) and I realized yesterday when I put on a headband that it looks like the girl (android, apparently?) from that anime The Big O...
...and when it's fluffed out, Brett joked that I look like Ed from Cowboy Bebop: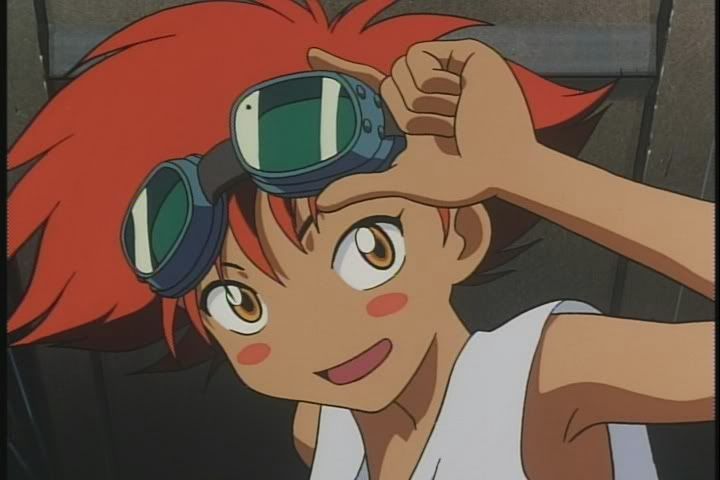 Seems I can't escape looking like an anime or cartoon character no matter what I do.